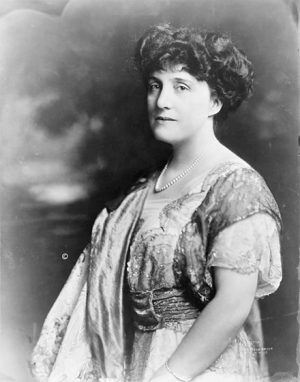 Rinehart Mary Roberts
Mary Roberts Rinehart (1876-1958) was an American writer, often called the "American Agatha Christie". A decade and a half before Agatha Christie, The Circular Staircase was a mystery novel serialized in All-Story for five issues starting with the November 1907 issue, then published in book form by Bobbs-Merrill in 1908. The story follows dowager Rachel Innes as she thwarts a series of strange crimes at a summer house she has rented with her niece and nephew.
The Circular Staircase pioneered what became known as the "had I but known" school of mystery writing, which often feature female protagonists and narrators who foreshadow impending danger and plot developments by reflecting on what they might have done differently.